Black Candy is one of the Candies and Consumables in For The King.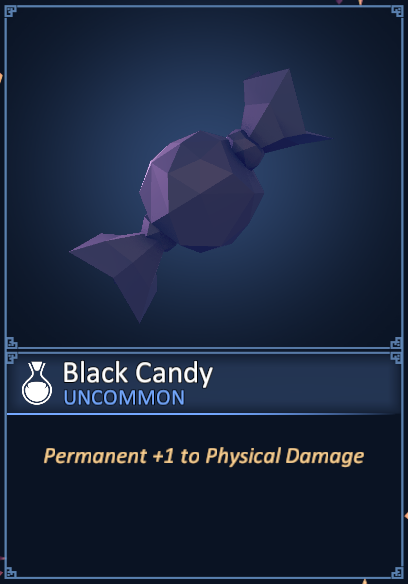 Description
[
]
Black Candy is an uncommon, one-time use consumable Candy that provides a permanent +1 to Physical Damage.
Acquired
[
]
Can be found as an uncommon drop in Dungeons.
Can be retrieved as part of a Quest objective.
Can be looted or gifted from world Events.
Trivia
[
]